The 30th China Refrigeration Exhibition opens in Shanghai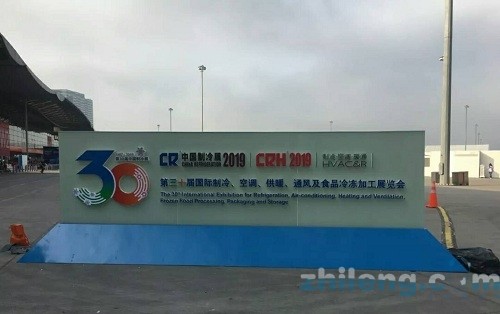 The 30th China International Exhibition on Refrigeration, Air conditioning, heating, ventilation and Food Refrigeration ("China Refrigeration Exhibition") opened at the Shanghai New International Expo Center today.
The theme of the current China Refrigeration Exhibition is "Cooperative Innovation, collusion for Development," and industry enterprises and institutions from 33 countries and regions around the world will participate in the exhibition. For the first time, the net area of the exhibition has exceeded 50, 000 square meters, and 1175 exhibitors have participated in the exhibition. From 33 countries. The exhibition focuses on energy conservation, environmental protection and two major refrigeration industry themes, the exhibits will also focus on the industry's cutting-edge technology.
China Refrigeration Exhibition, founded in 1987, has become one of the largest professional exhibitions in the world after more than 30 years of unremitting development. It has two authoritative international certifications: (UFI), the International Exhibition Association, and (US FCS), the U.S. Department of Commerce. And has established a long-term partnership with more than 30 industry organizations around the world, constantly enhancing the brand's global influence. According to reports, this exhibition will select 35 innovative products from among the enterprises participating in the global exhibition, and will be released for the first time at the exhibition.